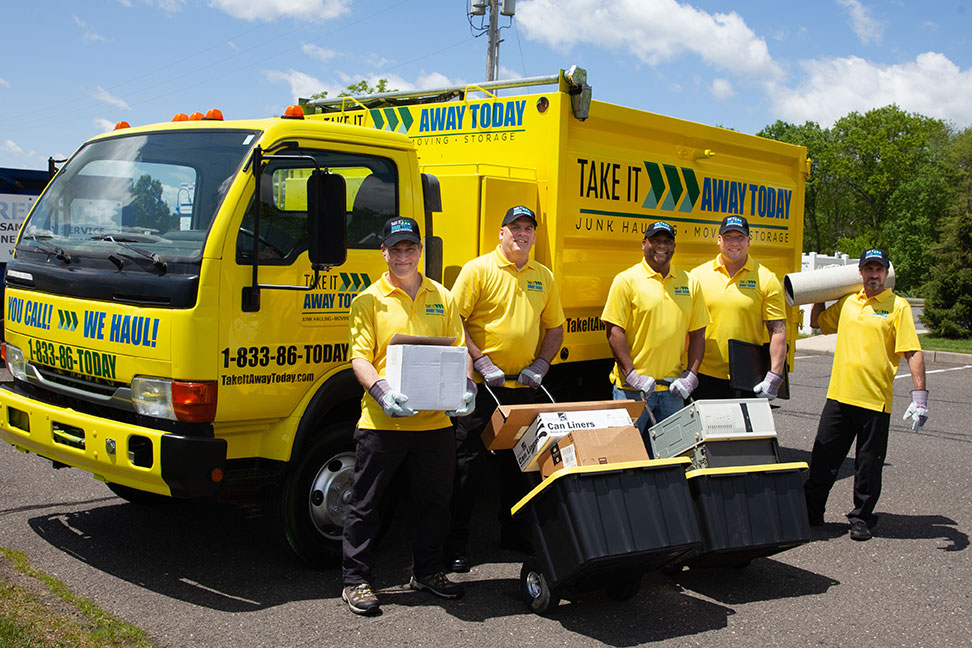 Upfront Pricing In Writing
Upfront pricing in writing. No hidden charges. Nothing extra that has not been agreed upon.
Guaranteed to be on time. If we are more than 20 minutes outside your time window, we send you a $25 Amex Gift Card!.
Convenient Appointment Setting
We offer a convenient online appointment setting, where you get an online discount. Or, you may speak to a customer service representative to book your appointment.
Our crews are friendly and well trained. You will be happy to welcome them into your home. We hire only the best of the best. We hire 1 out of every 8 people we interview and they go through extensive training and testing before they go out into the field.
For any items we can donate, once they are donated, you will receive a tax deduction receipt within 14 days.
We dump as little as possible. Whatever donate or recycle wherever possible, to help others in need, and to respect the environment as well.
We make a follow-up call to you within the next 24 hours, to make sure you are completely satisfied. If not, we will make it right.
We Can Handle Any Situation
We are fully prepared to take care of all your junk removal needs. We have all the professional tools, supplies and equipment we could possibly need to get the job done the right way, the first time.
We Staff The Best Of The Best
You will see only the best of the best, when it comes to our employees. On average, we hire one out of every 8 people we interview. They will not set foot into your home until they complete our extensive training program. No surprises when you open your front door. Our crews are the best of the best and we are fully licensed and insured.
We are locally owned and operated, not a franchise with a call center some 1,000 miles away. We are all here in New Jersey, which means you are working directly with local neighbors who own, operate and care about making sure that the service you get is always the very best. 100% guaranteed every time. We have the financial resources to hire only the very best and give them the training and tools to accomplish what you deserve.